I. INTRODUCTION
The San Joaquin and Sacramento Valleys together form the great Central Valley of California, an enormous flat-bottomed trench rimmed by mountains (Figure 1). The Valley floor is 690 kilometers (430 miles) long and covers about 6,000,000 hectares (15 million acres). The San Joaquin Valleys watershed encompasses approximately 20 percent of the land area of the State (Colliver 1993). Its floor below about the 152-meter (500-foot) contour measures approximately 3.44 million hectares (8.5 million acres) and extends about 415 kilometers (258 miles) north-south. West of the Valley proper, hills below about 915 meters (3,000 feet) and high plains support natural communities in common with much of the Valley floor.
The San Joaquin Valley floor is occupied by four urban areas each with populations numbering from 200,000 to more than 500,000 people--Stockton, Modesto, Fresno, and Bakersfield--and eight smaller urban centers each with between 50,000 and 150,000 people: Lodi, Tracy, Manteca, Turlock, Merced, Madera, Hanford-Lemoore, and Visalia. By 1979, nearly all the Valley floor and many of the flatter upland areas were urbanized or converted to cultivated cropland. Less than 60,700 hectares (150,000 acres), or less than 5 percent, of the Valley floor remains uncultivated. Most of the remaining undeveloped land is in the foothills on the Valleys perimeter. Significant portions of the land not cultivated or urbanized have been developed for petroleum extraction, strip-mined for gypsum and clay, or occupied by roads, canals, airstrips, oil-storage facilities, pipelines, and evaporation and percolation basins.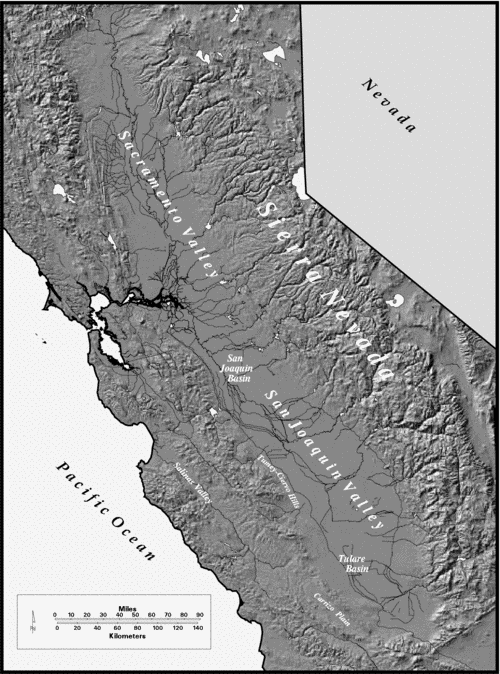 Figure 1. The Great Central Valley of California.
A. Overview