Ecology and Demography of San Joaquin Kit Foxes in an Urban Environment
The ecology and demography of endangered San Joaquin kit foxes in an urban environment are being investigated in Bakersfield, California. Dr. Brian Cypher is the principal investigator and is assisted by Christine Van Horn Job, Carie Wingert, and Curtis Bjurlin.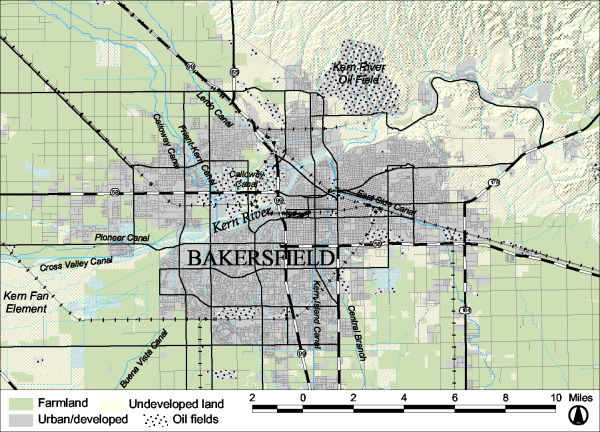 Kit foxes have been observed in Bakersfield for many years, but little is known about this population. The objectives of this investigation are to:
quantify the demographic (e.g., survival rates, sources of mortality, reproductive success, dispersal rates) and ecological (e.g., space use patterns, den site selection, food habits, social ecology) characteristics of urban kit foxes;
determine the potential viability and persistence of urban kit foxes in Bakersfield and assess the potential contributions of this population to range-wide conservation and recovery efforts; and
identify strategies to help conserve urban kit foxes.
Field work was initiated in spring 1997. Preliminary results suggest that kit foxes are abundant in Bakersfield, exhibit high survival and reproductive rates, are not completely dependent upon human-derived foods, den in a variety of locations, and are adept at avoiding hazards in the urban environment. If urban kit fox populations can be conserved, they may be able to contribute in a variety of ways to range-wide conservation and recovery efforts. Field work will continue into summer 2004
Support for this investigation has been provided by the U.S. Department of Energy, Bureau of Reclamation, California Department of Fish and Game, California Department of Transportation, Great Valley Center, ARCO Foundation, ARCO Western Energy, Chevron, and Smithsonian Institution.